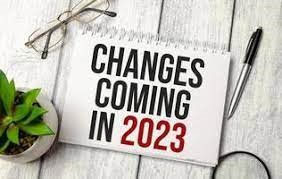 Change is in the air as The VHA approaches the New Year!  As you celebrate the holidays, we wish you and yours a season that is merry, bright, and full of anticipation for what 2023 has in store.
We will begin the year by welcoming a new President, Peter Russell.  And while we have functioned for a few years now with four designated areas and a Vice President to oversee each one, we will instead be operating with new boundaries with just three regions; North (from the historical areas to 466), Central (between 466 and 44), and South (from 44 to the farthest south new areas).  Some programs will be geared to the unique personality of each area, with some programs open to all areas.
Our regular programs will continue, but with more variety as far as locations.  We hope this will make it easier for all Villagers to attend.  Bingo will be offered every month this coming year, and more educational programs will be offered.  The Foundation Committee will also be expanding its outreach to support worthy causes in our community. 
Even the way we communicate with our members will be updated and reflect the important role the internet and technology play in our lives.  We will be depending more on our website, email blasts (so make sure yours is in our system), our new and improved FB page (under the name thevha4U), and The Voice will have a new look and format within the pages of The Daily Sun. 
Stay tuned for more updates and member opportunities as we look forward to a bright year ahead.